.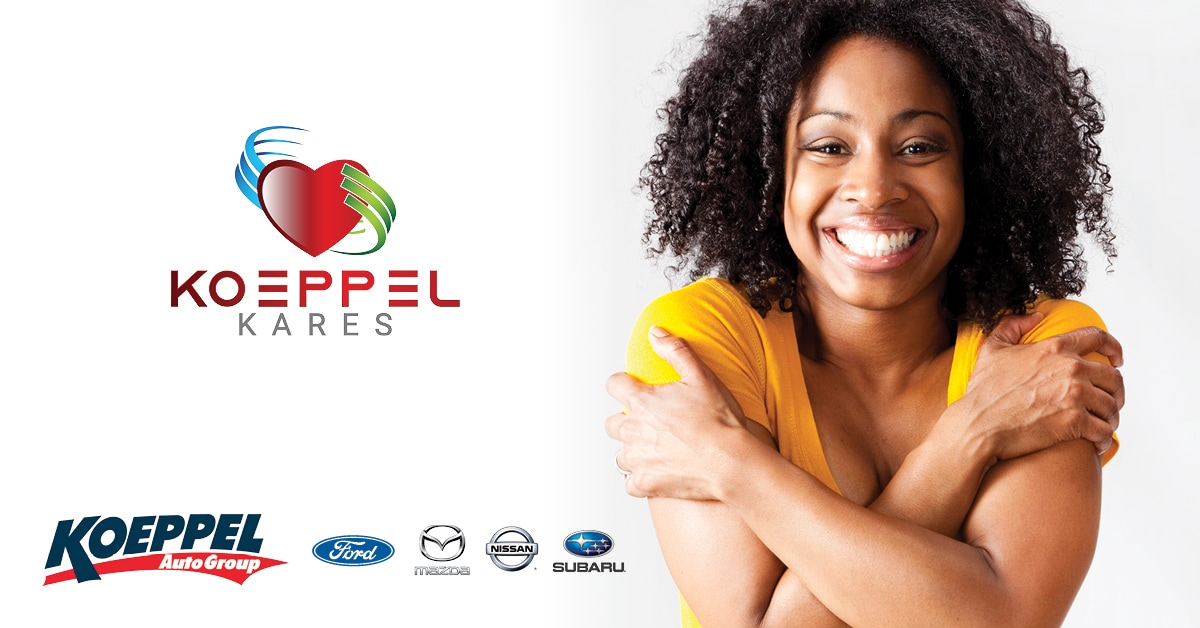 KOEPPEL KARES!
Forget elbow bumping. Come in and be greeted with a Koeppel hug. Much friendlier, don't you think? We're also health-friendly. Every day at every dealership we go above and beyond New York and CDC guidelines. From installing plexiglass shields in customer facing positions to sanitizing all touch points and every car before and after service. We've even added Express Buying, so you can complete most of the process online. Then just come in for delivery and a Koeppel hug.
Koeppel Kares about your wellbeing and we've got you covered. Our dealerships are taking all precautions to keep you safe.  When you're out and about or traveling, sometimes accidents happen, so we made a handy list to keep you safe on your destination road trips! Taking your new Koeppel car for a road trip? Preparing to bring your vehicle into a service center for routine maintenance?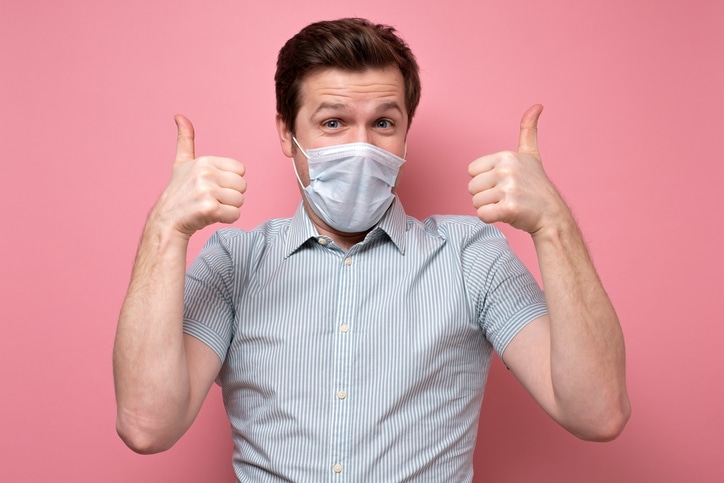 We've got a few tips and tricks to help you stay safe on the road or when traveling out of town:
Avoid taking extra passengers who are not in your immediate family/household.

Keep antiseptic wipes, gloves, and extra masks in your car. As well as some trash bags to place them in when done.

Due to the ongoing pandemic, assume that you won't get ride-alongs with towing drivers.

In the event of a roadside emergency, be sure to keep a list of emergency contacts in your car and in a list on your phone in case you need a ride home.

Wash your face and hands as soon as you return home.

Call ahead of time to check with service centers or auto body shops to schedule an appointment, as well as finding out what their policies are for drop-off, pick-up, and waiting.

When bringing your car in for service, remember to request mechanics to sanitize your car before and after maintenance.

Wear protective gloves when pumping your own gas at fuel stations.

Disinfect your credit cards after paying, and your keys after they are returned from maintenance.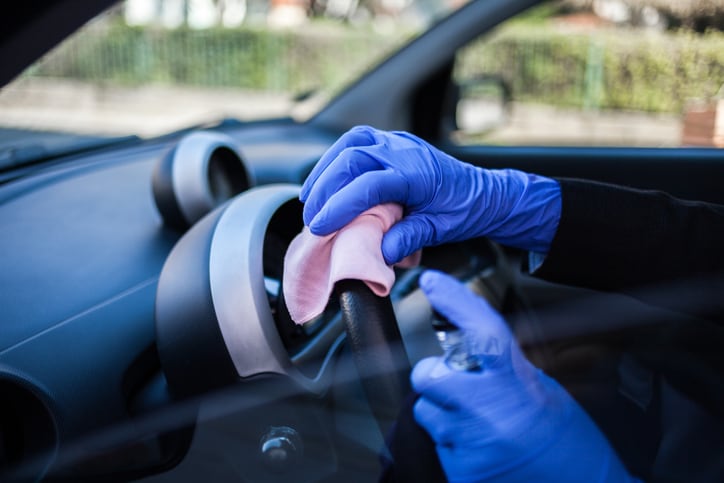 Check out these additional safety tips for COVID-19 safety as advised by The Red Cross
Looking for more information on disinfecting your vehicle for commuting or travel?
Watch this video from AutoTrader to learn more:

Learn which cleaning products are safe for the interior surfaces of your car:

How to detail your car and keep it safe and sanitized on the regular: